What to expect: Is VoIP still important in 2022?
Business advances and global technology, with companies having multiple offices in different countries and time zones, have created the need for more flexible communications. VoIP has gained popularity due to its ability to connect with people easily, quickly, flexibly, and, most importantly, cost-effectively. The new improvements in device and network connectivity have pushed the market to a new era.
The future of VoIP is connected to how working environments are changing around the world. The pandemic of Covid-19 has forced many businesses to assess and alter their working practices. This has led to accelerated changes in working patterns and life that were already started.
VoIP supports and encourages these changes as it is adaptable, flexible, and scalable-the elements that every business must embrace to survive the challenges of the workplace. VoIP markets are here to stay, and we can expect this industry to boom in the coming years.
Working from home has become a popular concept, and since the lifting of the first national lockdown, 50% of the UK's employers confessed that they had no plans to return all staff to full-time office working in the future. Meanwhile, the cumulative impact of various regional restrictions makes businesses look at long-term changes to working arrangements and patterns.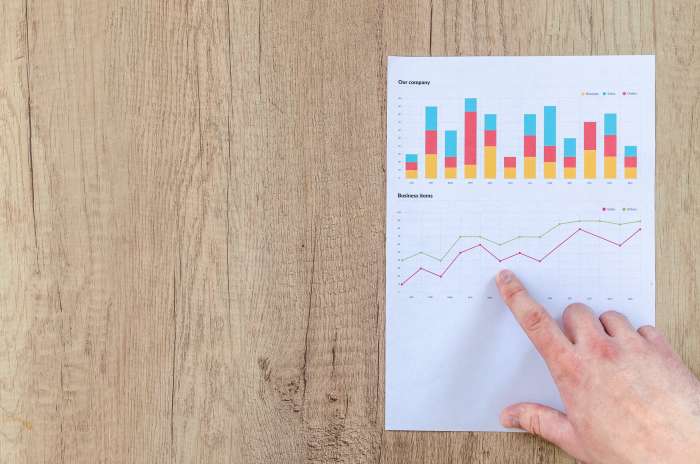 WowTel is the newest player in the market that offers VoIP as an alternative to land-line-based services. With a solid foundation as a sub-company of Planet Numbers, WowTel can be the perfect partner in harnessing the increasing power of VoIP systems and staying ahead of the game.
How Does VoIP Affect Work Patterns?
A VoIP (voice over internet protocol) telephone service offers all the additional features you would expect from an office communications network while being cost-efficient. One of the features of VoIP is its adaptability to changing systems and conditions. As technology is evolving at a rapid pace, the only way for a business to keep up is if it has the capability to change its data centers and systems in real-time.
Significant challenge businesses and organizations face is integrating a remote working model with the existing setup. It is necessary to allow remote workers a certain level of autonomy and empowerment while maintaining supporting networks and infrastructure. VoIP systems offer internet connection freephone and flexible terms, which is why they are the perfect solution to remote working. A business has the option to choose VoIP numbers for its staff member, even if they operate remotely, which makes communication and work processes smooth.
In a conventional office set-up, hardware and software had to be included in the on-premise infrastructure, but VoIP system is based on software as a service, or SaaS. This means that complex on-site installations and strict contracts have become redundant. VoIP is a flexible option that can be scaled up or down according to the need of the business.
As agents are no longer tied up to a single office location, their communication needs are not limited to PBX systems, desk phones, and office phones but must be responsive and reliable. With the VoIP technology, employees of call centers can work from their computers or mobile devices, so they can be contactable and fully networked whether they work from home or from a remote location. All they need is a powerful internet connection which makes receiving calls through their assigned numbers easy. They can take instructions, follow call recordings, provide updates, and attend online meetings. All the while, the employer maintains complete transparency and control of the call system.
With video conferencing options, VoIP enables teams to work together virtually. As remote working is becoming the norm, virtual teamwork is essential for communications and an integral aspect of maintaining a positive workplace culture.
What is a VoIP Number?
Before we dive deeper into the impacts of VoIP, let's understand the basics. A VoIP number is also known as Voice over Internet Protocol number. It is an actual telephone number that is allocated to a user but not to a specific phone line. A virtual number is represented as an extension, and it may have a Direct Inward Dial (DID) phone number available to the public.
A VoIP telephone number looks the same as a PSTN number and costs the same to call but has advanced call management features. The UK VoIP phone number is a business phone number that forwards calls from the UK to physical phone lines through a VoIP system. It enables users to forward calls to any location around the world, not just within the UK. The three types of virtual numbers in the UK are:
1. Toll-Free Numbers (0800 and 0808)
Toll-free numbers are usually denoted as 'free call numbers' in the UK. These numbers don't have geographic limitations, and users can use them to call business numbers with zero cost on their end.
2. UK National Numbers
National numbers allow callers in the UK to call the business while being charged the same rate they pay for a call made to a local landline. Some of the common national number dial-codes include: 030, 033, 034, 05,0843, and 0845.
3. Geographic Numbers (Local 01 and 02 Numbers)
Geographic numbers and non-geographic numbers work in similar ways, but they have a dial-code associated with a local neighborhood. Local numbers always begin with a -01 or -02 dial code in the UK.
How to Set up a VoIP Connection?
A user needs the Session Initiation Protocol (SIP) to get a VoIP connection which is relatively easy to set up. SIP acts as a medium for handling the communication connections between participants. Every VoIP user is assigned a unique SIP address which is structured similarly to an email address.
A SIP trunk works like a virtual version of a phone line. SIP trunking is a system of sending voice and other unified communications services over the internet.
How Does a VoIP Number Work?
Unlike traditional phone services where calls are directed through the Public Switched Telephone Network (PSTN), the VoIP system works by placing a call over the internet with a broadband connection. This method ensures that VoIP routes a call through the most efficient route. Interestingly, VoIP is not just used to make long-distance phone calls, but its scope also extends to other forms of communication such as messaging and chat.
VoIP does not use a traditional phone network, but instead, telephones connect straight to broadband via a DSL router or VoIP-enabled cable modem. The process can be divided into the following three steps:
Voice is converted
Data is transmitted
Data is decrypted
Your VoIP application digitalizes the audio signal and converts the voice when you place a phone call. The numerous data packets that comprise a phone call are then transmitted through the Internet. Once the data is received at its destination, it is changed back into a high-quality voice.
What is a VoIP Softphone?
A VoIP softphone is software that can be installed on your computer, enabling you to make calls with your computer using a VoIP service. Some of the more popular services include iChat, Skype, and Google Talk.
What is the Future of VoIP in 2022?
There were rumors about the future of the VoIP industry saying that its end is very close, but experts believe the opposite. Massive growth is expected in the VoIP market between 2020 and 2025. Advanced technology and high-speed internet are reducing the significant equipment investments in the telecom sector. With advancements like 5G, Artificial Intelligence (AI), Internet of Things (IoT), and cloud computing, VoIP is the future of technology.